Dior: From Paris to Dallas
Publication Design, Art Direction
Photography by DiorMag & DeGolyer Library
FEATURED IN THE 16TH DSVC NATIONAL STUDENT SHOW
In 1947 Christian Dior traveled from France all the way to Dallas, Texas in order to receive the Neiman Marcus Award for Distinguished Service in the Field of Fashion. His first interaction with the United States established a peculiar relationship between the House of Dior and the city of Dallas through the friendship of Christian Dior and Stanley Marcus, head of the successful Texas-based department store, Neiman Marcus.



The Untold Story

Dior: From Paris to Dallas was inspired by the exhibition held at the Dallas Museum of Art dedicated to the House of Dior in 2019. Being Dior's first major U.S. retrospective show, this book explores the unusual connection between the glamorous city of Paris, home of the celebrated fashion designer, and Dallas, a city full of cowboys. The goal was to highlight the unexpected role Dallas played in the establishment of Dior as the world's largest fashion house to date. A combination of photographs, languages, and drawings create a sophisticated yet amusing narrative for such a distinctive story.

Paris—The City of Love
Dallas—The Big D
The Merging of Two Worlds

For each chapter opening spread a series of phrases were crafted combining Southern sayings with popular French words. These phrases create compelling chapter names that set the tone and carry the narrative of each section.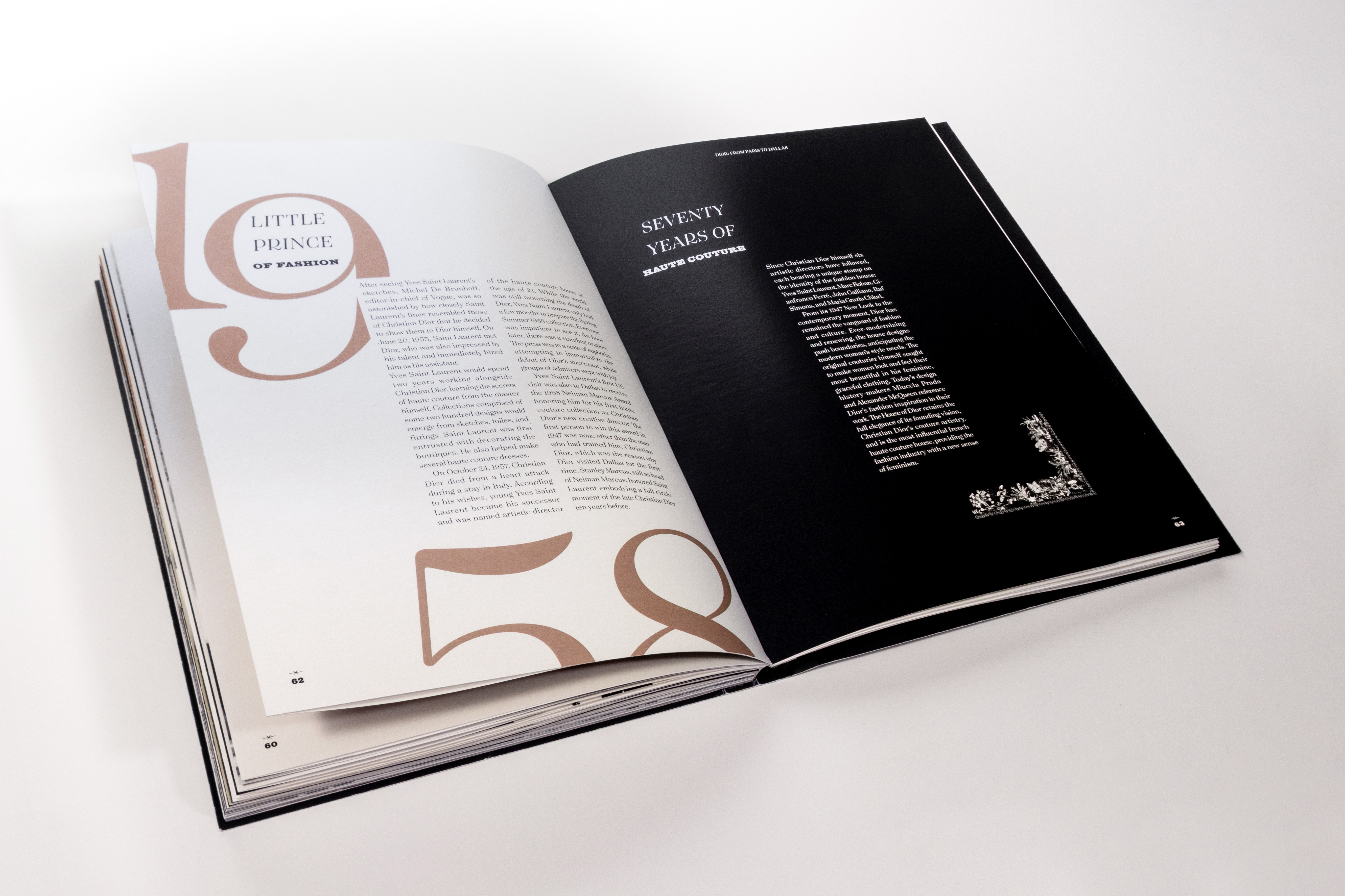 ""To reach Dallas, Texas, I had to cross the ocean and enter the New World."

–Christian Dior

Photographs of Christian Dior and Stanley Marcus