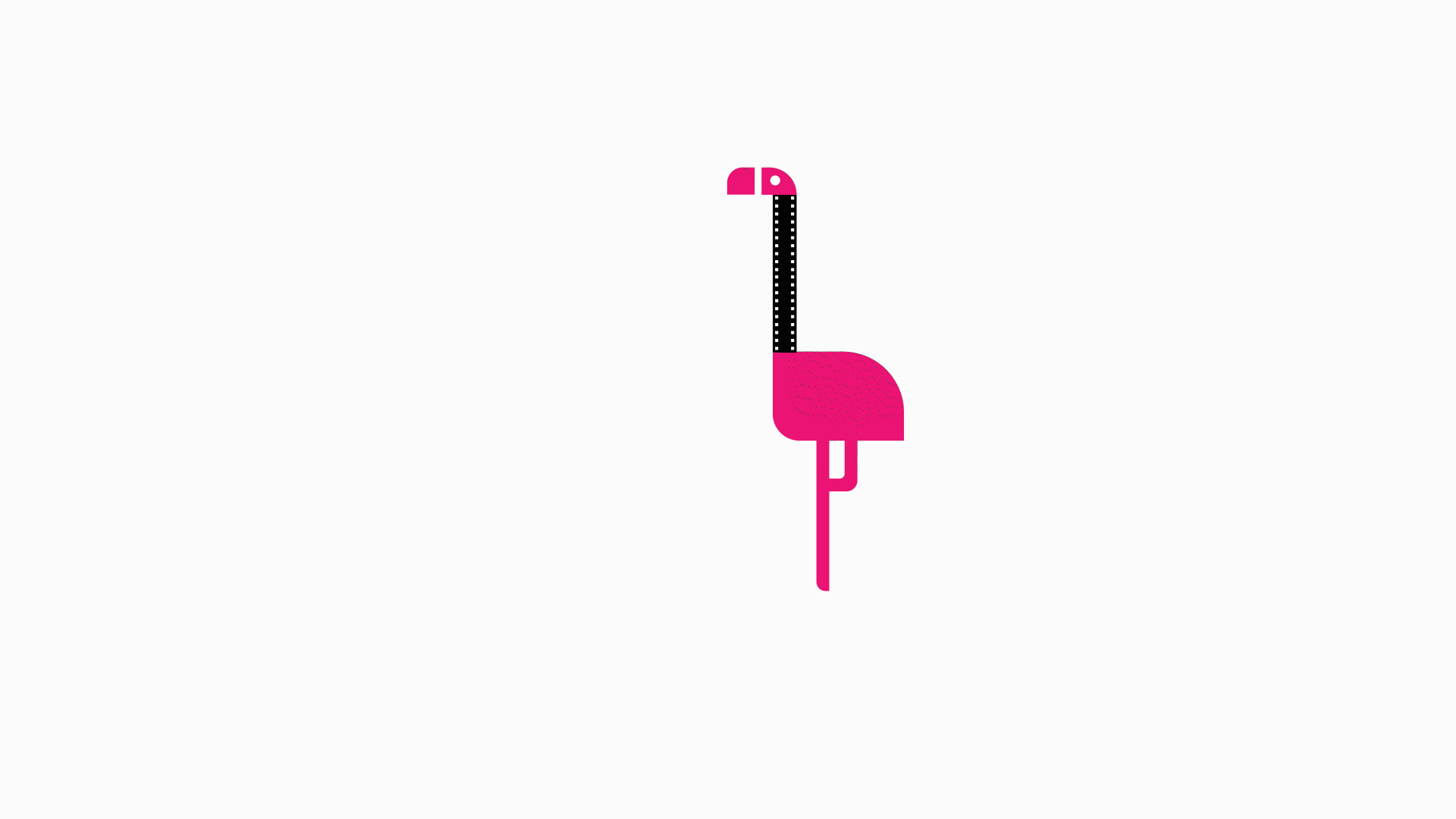 International Wildlife Film Festival
Branding, Print Design
Photography from Pexels & IWFF
The Challenge

As the first wildlife film festival in the world, IWFF provides filmmakers and scientists the opportunity of working together on the brink of discovery, through interactive experiences, educational workshops, and various award competitions. With such a specific mission, their brand identity did not reflect the wide-range of their programs, missing an opportunity to have a memorable impact on their participants.



The Solution

The solution was a playful brand identity supported by a series of logos that speak both to the wildlife and film components of this festival. Consistency in graphic elements, application of color, and brand visuals was key to the design of stationery as well as the execution of a lively and inspiring branding campaign.

A Wild Brand Identity

The heroes of this festival are the subjects of every film presented in the big screen: the wildlife. With that in mind, a charming logo suite was designed featuring animals found in the wild. Using film strips to create part of their bodies, this identity reassures the filmmakers, while the stylization of the forms and colors welcomes a new audience to this festival: the community at large.

A Flexible Identity System

Knowing that the IWFF has numerous moving parts in their programming, a flexible branding system was created with the ability of adapting to a variety of applications, including a logo suite and multiple wordmark combinations.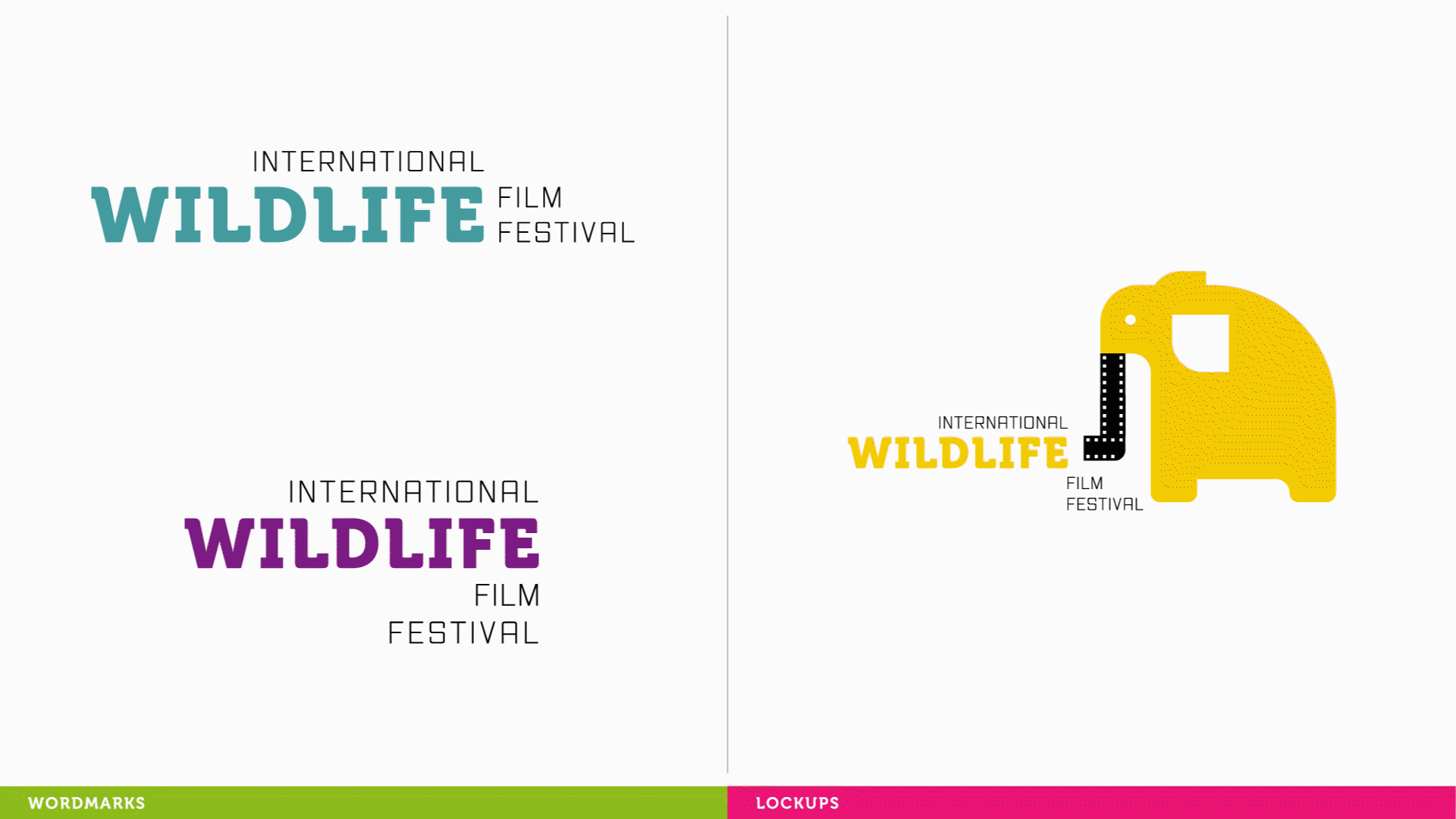 Innovative Collateral

Custom collateral pieces were designed to support the IWFF's goal of challenging conventional expectations about how we conserve wildlife and habitat. This was achieved with long horizontal business cards that reference the film strip format, rounded corners to emphasize the brand device used in the construction of the logos, duotone photography that showcase animals corresponding to the logos, and envelopes that challenges the standard format with a more exciting solution.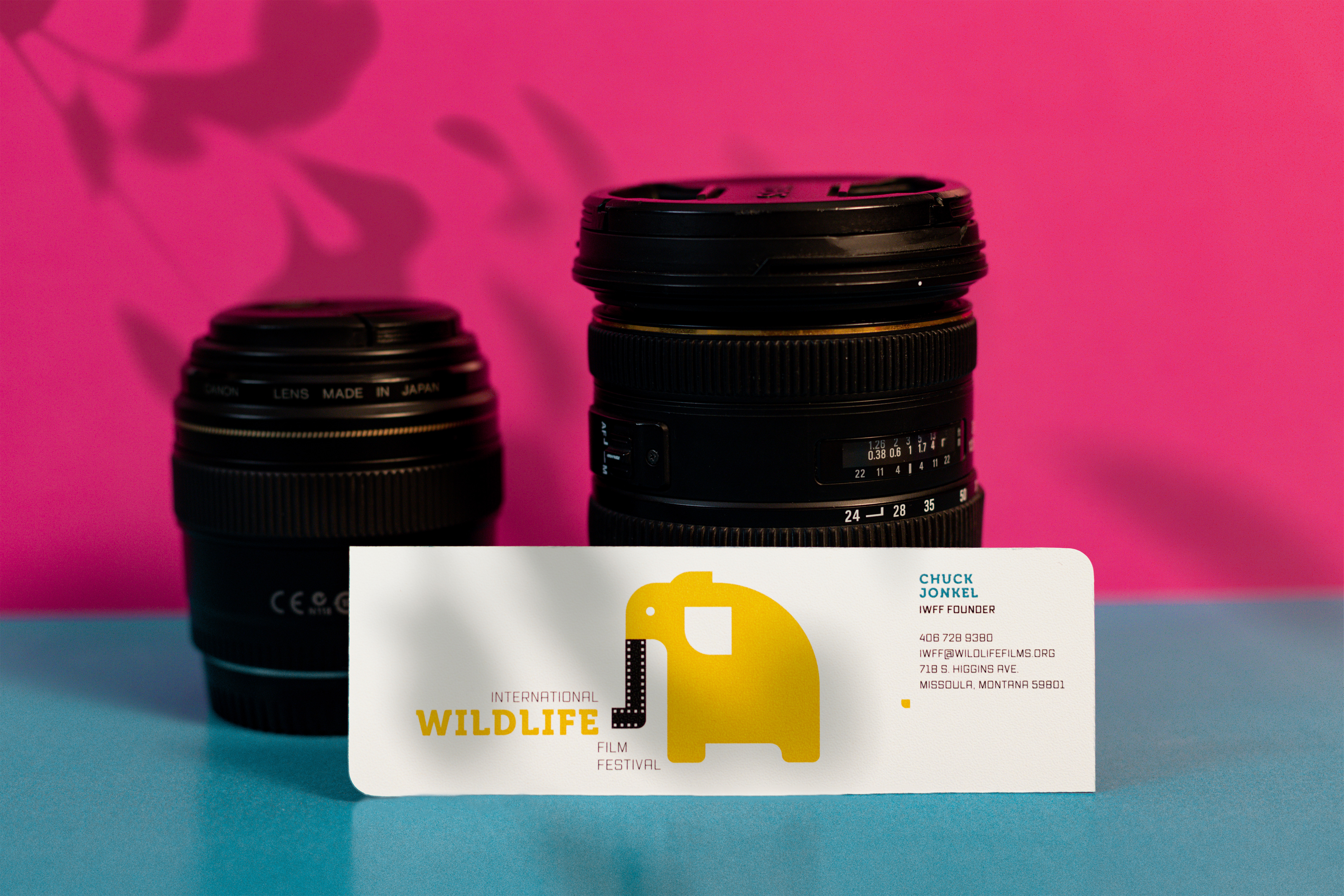 "We want this to be the children's film festival, the down-home film festival, the scientifically accurate film festival."

–Chuck Jonkel
IWFF Founder
Community outreach and donations are two main ways the IWFF lift up wildlife filmmakers, the stories they tell and expand their audience. With the creation of custom thank you cards that reference a camera's shutter mechanism with overlapping flaps, this fun and engaging format allows the receiver to get a sneak peek of what to expect from the festival.